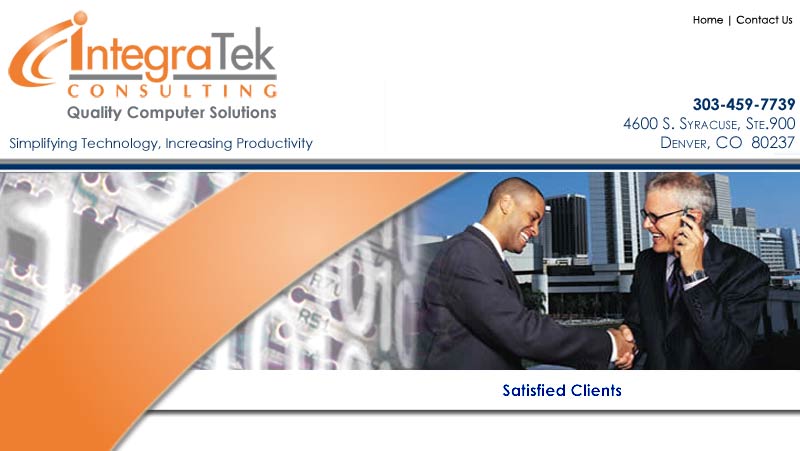 IntegraTek Consulting clients are satisfied clients.
Our clients are impressed with our professionalism, quality, and service; so they remember us, and recommend us to their business associates, friends and family.
Every client is important, unique and deserves personal attention and customized solutions, tailored to their specific needs. IntegraTek Consulting strives to cultivate a relationship built on trust, confidence and satisfaction.
Our standards of integrity, innovative solutions, and guaranteed satisfaction create our client success stories.